ACL


Skylights lateral opening

Skylights from the ACL series are ideal for each working environment and guarantee daily lighting and ventilation. They can be distinguished for their ease of installation, practicality and reliability over time.
TECHNICAL TABLE: EXAMPLES OF INSTALLATION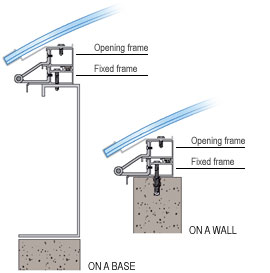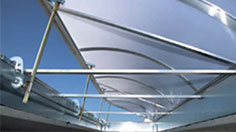 LATERAL OPENING
Skylights from the ACL series consist of a base frame made from galvanized steel anchored to the cover and an opening frame operated by an electrically-operated geared motor working at 220V with incorporated limit switch, galvanized steel transmission shaft of diameter 33mm, revolving bearings on balls, galvanized rack and pinion shaft, bronze gears.
The cover is made from polycarbonate panes (other materials available on request), connected by aluminium supporting structural profiles.